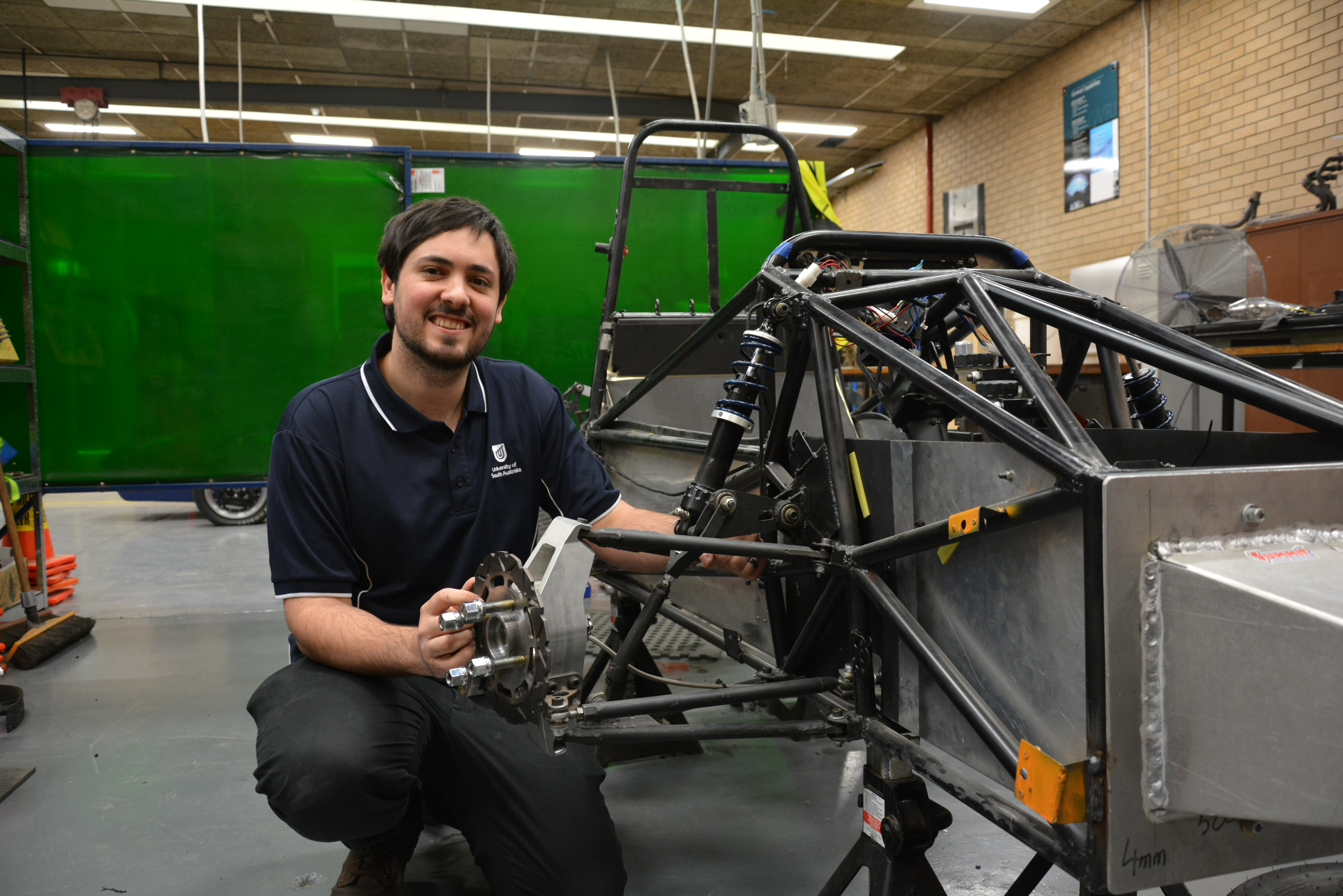 The 2018 Applidyne Engineering Design Internship winner has been announced.
This year's Applidyne Mechanical Engineering Design Internship has been awarded to Alexander Dearman.
Alexander is a University of South Australia student in his penultimate year of a Bachelor of Mechanical Engineering. Alexander pictured left, will join Applidyne in mid November and will undertake a work experience placement over the November – February period of his University Holidays.
The internship which is open to all Australian and New Zealand students was highly competitive this year. Initially twelve candidates were shortlisted after marking of the tests was completed with three then progressing to the final round of interviews.
Alexander's experience working as a mechanic for several years lead to his desire to pursue of a deeper knowledge of mechanical systems and change his career path to study engineering. A talented engineering student Alexander has been the recipient of the UniSA School of Engineering Mechanical Design award (2017), and will be competing in the national Warman competition final later this year.
When Alexander does have a break from his studies, much of his spare time is spent at the Formula SAE club at UniSA. He has designed mechanical components on the current UniSA FSAE car including suspension uprights, and wheel hubs, and is now working on designs for the next iteration of the vehicle. Alexander is the first recipient of the internship from the University of South Australia.
We again thank all applicants for their interest in the internship and encourage those shortlisted to apply for graduate positions on completion of their degree.